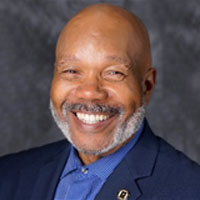 Managing Director
lynnalvin256@gmail.com
Office: (248) 633-5255
Alvin works alongside the leadership team in conducting workshops, recruiting new agents, and providing training to agents. He is an insurance and financial professional with several years of serving the senior market as a Medicare specialist. He is also certified in Long Term care planning (CLTC). His personal experience making insurance decisions as a husband, father, and grandfather has taught him valuable lessons over the past 40 years. His experience combined with empathy, patience, and a people-first attitude, guide him when recommending suitable insurance solutions for his clients.

Alvin continues to serve after retiring from 20 years of active duty service in the U.S. Army, by giving back to the military community. His passion as an insurance and financial professional is to bring clarity and confidence into the insurance decision-making process by providing each person with whom he interacts with, a holistic understanding of their health, life, and wealth.